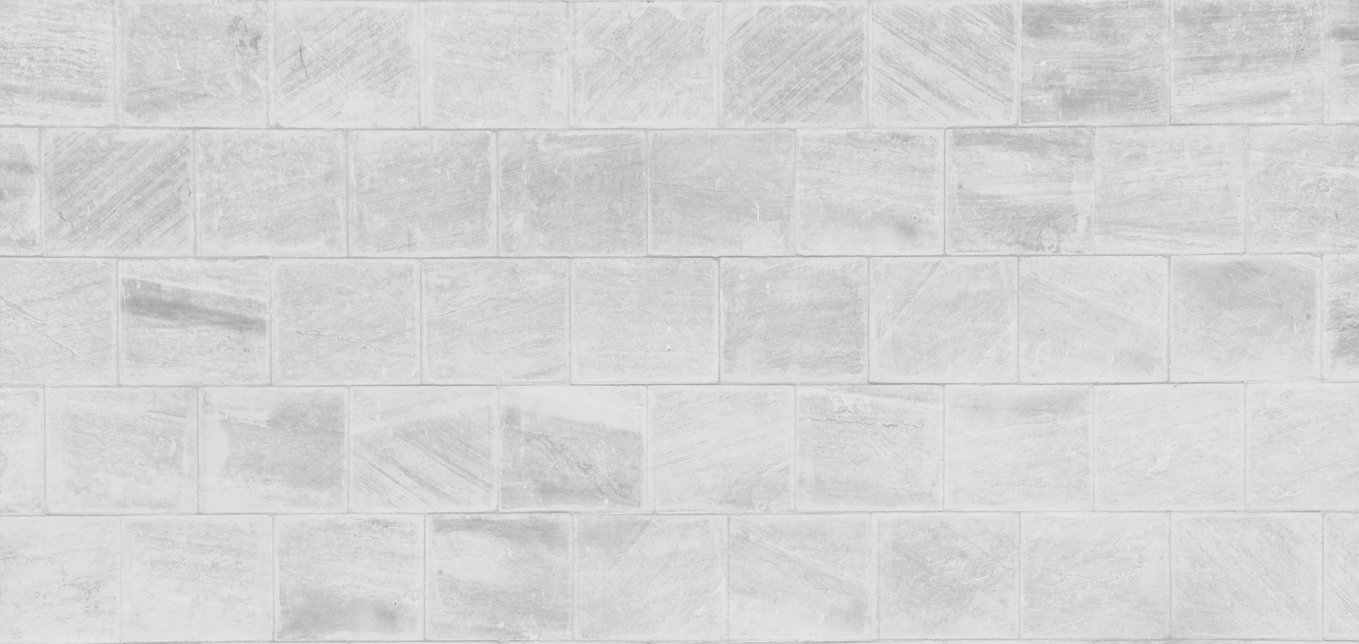 Privacy policy
The careful handling and protection of your personal data is of particular concern to us. We therefore process your data exclusively based on the legal provisions, in particular the GDPR and the Austrian DSG.
We would like to point out that data transmission on the Internet (e.g. when communicating by e-mail) may involve security vulnerabilities. Complete protection of data against access by third parties is not possible.
Content of the terms of use
Legal validity of these terms of use
Processing of personal data
Links to other websites
Transfer of data to third party service providers
Cookies
Google Analytics
Data security
Contact via e-mail, letter, telephone, or fax
Your rights
Updating of the privacy policy
Contact
Legal validity of these Terms of Use
This data protection declaration serves as information about the data processing carried out by us, its type, scope and purposes and your rights in this respect.
These terms of use are to be regarded as part of the internet publication which you were referred from. If sections or individual terms of this statement are not legal or correct, the content or validity of the other parts remain uninfluenced by this fact.
Processing of personal data
Personal data is any information relating to an identified or identifiable natural person (so-called "data subject"). Examples include name, address, e-mail address, telephone number, date of birth, age, gender, social security number. In addition, there are also special categories of personal data (so-called "sensitive data"). The GDPR understands this to include, for example, health data or data in connection with criminal proceedings.
We collect, process, and use your personal data only if a legal basis iSd DS-GVO is given, namely in the next three situations:
if you want to register as a test driver and / or purchase an AVILOO battery test, we process the following data:
- first and last name
- your address
- phone number
- e-mail address
- car license plate number
- payment data
during the test drives we collect - according to the test driver contract - besides other technical data also personal data. This data is collected exclusively for the purpose of battery diagnosis. The following data will be collected:
- vehicle identification number
- GPS data for data validation and fraud detection.
when you visit our website, your IP address, start and end of session will be collected for the duration of this session.
This is for technical reasons (website visit and contract fulfilment) and thus constitutes a legitimate interest iSv Art 6 para 1 lit f GDPR. Unless otherwise regulated in the following, this data will not be further processed by us.
The use of contact data published within the framework of the imprint obligation by third parties for the purpose of sending unsolicited advertising and information materials is hereby expressly prohibited. AVILOO GmbH expressly reserves the right to take legal action in the event of the unsolicited sending of advertising information, such as spam mails.
Links to other websites
Our website may contain links to websites of other providers. We would like to point out that this data protection declaration applies exclusively to the website of AVILOO GmbH. We have no influence on and do not control that other provider comply with the applicable data protection regulations.
Transfer of data to third party service providers
Due to the complexity of certain data processing procedures, it is essential for us to provide certain services with the involvement of third parties. All processors to whom personal data is provided are contractually obligated to treat it confidentially and are only authorized to process your data within the scope of their service provision.
The transmission of the data relevant in the respective individual case takes place based on the legal provisions or contractual agreement to the following entities:
- IT service provider
- to optimizing the battery diagnosis procedure, we also transfer technical data without personal reference to service providers that may be located outside the EU. These service providers are producers or manufacturers in the field of e-mobility and battery production as well as research institutions.
Cookies
Our website uses so-called cookies. These are small text files that are stored on your terminal device with the help of the browser. We use cookies to better understand how you use our website in order to make our offer more user-friendly. For example, they enable us to recognize your browser on your next visit.
Here you can find an overview of all cookies used. You can give your consent to entire categories or have more information displayed and thus select only certain cookies:
Necessary - Necessary cookies enable basic functions and are required for the proper functioning of the website. Therefore, you cannot disable them. This type of cookies is used exclusively by the website operator (first-party cookie) and all information stored in the cookies is sent only to this website.
| | | | | |
| --- | --- | --- | --- | --- |
| _pk_testcookie_domain | stats.aviloo.com | This cookie determines whether the browser accepts cookies. | 1 day | HTTP Cookie |
| PHPSESSID | aviloo.com | Retains the user's states for all page requests. | Session | HTTP Cookie |
Functional - Functional cookies allow this website to provide certain features and store information entered by the user - for example, names already registered or language selection. This ensures improved and personalized functions.
| | | | | |
| --- | --- | --- | --- | --- |
| _grecaptcha | | This cookie is used to distinguish between humans and bots. This is beneficial for the website to generate valid reports about the usage of its website. | Persistent | HTML Local Storage |
| _GRECAPTCHA | | This cookie is used to distinguish between humans and bots. This is beneficial for the website to generate valid reports about the usage of their website. | 179 days | HTTP Cookie |
| CONSENT | | Used to determine if the visitor has accepted the marketing category in the cookie banner. This cookie is necessary for the website's compliance with the GDPR. | 2 years | HTTP Cookie |
| CookieConsent | | Stores the user's consent status for cookies on the current domain. | 1 year | HTTP Cookie |
| CookieConsentBulkTicket | | This cookie is set if you allow all cookies and thus have "bulk consent" enabled. The cookie then stores its own random and unique ID 1 year HTTP Cookie | 1 year | HTTP Cookie |
| rc::a | | This cookie is used to distinguish between humans and bots. This is beneficial for the website to generate valid reports about the usage of its website. | Persistent | HTML Local Storage |
| rc::b | | This cookie is used to distinguish between humans and bots. | Session | HTML Local Storage |
| rc::c | | This cookie is used to distinguish between humans and bots. | Session | HTML Local Storage |
Performance - The performance cookies collect information about how this website is used. The website operator uses these cookies to improve the attractiveness, content, and functionality of the website.
Statistics & Marketing Table (see below)
Note: This list cannot claim to be exhaustive, as experience has shown that Google also changes the choice of its cookies time and again.
If you do not want this, you can set up your browser so that it informs you about the setting of cookies and you only allow this in individual cases:
Chrome: Clear, enable, and manage cookies in Chrome
Safari: Clear the history and cookies from Safari on your iPhone, iPad, or iPod touch
Firefox: Clear cookies and site data in Firefox
Internet Explorer: Delete and manage cookies
Microsoft Edge: Delete cookies in Microsoft Edge
When disabling cookies, the functionality of our website may be limited.
Google Analytics
We use Google Analytics on our website, a web analytics service provided in Europe by Google Ireland Ltd (Gordon House, Barrow Street, Dublin 4, Ireland).
On our behalf, Google uses the information collected to evaluate your use of the website, to compile reports on website activity and to provide other services related to website activity and internet usage to the website operator. For this purpose, Google Cookie processes information about the use of the website, e.g. browser type and version, operating system used, website previously visited, IP address of the computer, time of server request.
We would like to point out at this point that we only use Google Analytics with active IP anonymization. This means that the IP address of the user is shortened by Google within member states of the European Union or in other contracting states of the Agreement on the European Economic Area. Only in exceptional cases will the full IP address be transmitted to a Google server in the USA and shortened there. This shortening eliminates the personal reference of your IP address. According to Google, the IP address transmitted by your browser is not merged with other Google data.
The processing of this data only takes place with your consent (Art. 6 para. 1 lit a GDPR), which you have expressly given us based on the cookie settings set. You can revoke this consent at any time, but this revocation does not affect the lawfulness of the data processing that took place until then.
The information generated by the cookie about your use of this website is usually transmitted to a Google server in the USA and stored for a period of 14 months.
For more information on the use of data by Google, settings, and opt-out options, please refer to Google's privacy policy at https://www.google.com/analytics/terms/ or https://policies.google.com/privacy?hl=en-US.
In addition, you can use a browser plug-in to prevent the information collected by cookies (including your IP address) from being sent to Google and used. The following link will take you to the corresponding plug-in: https://support.google.com/analytics/answer/181881?hl=en
Data security
We take necessary and appropriate technical and organizational security measures to protect your personal data from loss, destruction, falsification, manipulation, misuse, and unauthorized access. Your data is stored in a secure, state of the art operating environment, with the server exclusively in the legal jurisdiction of the EU.
Access to our website is secured via HTTPS if your browser supports SSL. This means that communication between your terminal device and our server is encrypted.
The personal data you enter or disclose is protected from unauthorized access by encrypted transmission, access-protected storage not accessible from the outside and physical protection measures for the servers. The security measures are continuously revised in accordance with technological developments. In addition to SSL encryption, such measures also include regular software and hardware updates, permanent server monitoring and backup management.
Contact via e-mail, letter, telephone, or fax.
If you contact us, the information, and data you provide (name, contact details, specific information about your request) will be stored by us for six months in order to process the request and in case of follow-up questions. We do not pass this data on to third parties without your consent. The data accruing in this context will be deleted immediately, unless a contractual relationship is established.
If you wish to contact us by e-mail, we would like to point out that the confidentiality of the information transmitted is not guaranteed. Due to their technical design, the content of e-mails can be viewed by third parties unless special technical security measures are taken. Therefore, please do not send confidential information by e-mail.
Your rights
Regarding your data stored by us, you are generally entitled to the rights of information, correction, deletion, restriction, data portability, revocation, and objection.
If you believe that the processing of your personal data is not in accordance with the legal provisions, you also have the right to lodge a complaint against the data processing with the Austrian data protection authority and the competent body in your country.
Updating of the data protection declaration
We reserve the right to adapt or update this privacy policy to technical developments as well as legal changes, if necessary.
Status: January 2022
Contact
For general queries and concerns regarding data protection, please do not hesitate to contact us. You can reach us at the following contact details:
AVILOO GmbH, Brown-Boveri-Strasse 16, 2351 Wiener Neudorf, Austria.
Tel.: +432236 374 036, e-mail: info@aviloo.com